What is the Math and Science Tutoring Center?
The Math and Science Tutoring Center is available for drop-in tutoring. Drop-in tutoring is recommended for students who have quick questions.
Students who would like more in-depth assistance with Math or Science courses should make a tutoring appointment.
If you have any questions about the Math and Science Tutoring Center please email tutoring@umbc.edu.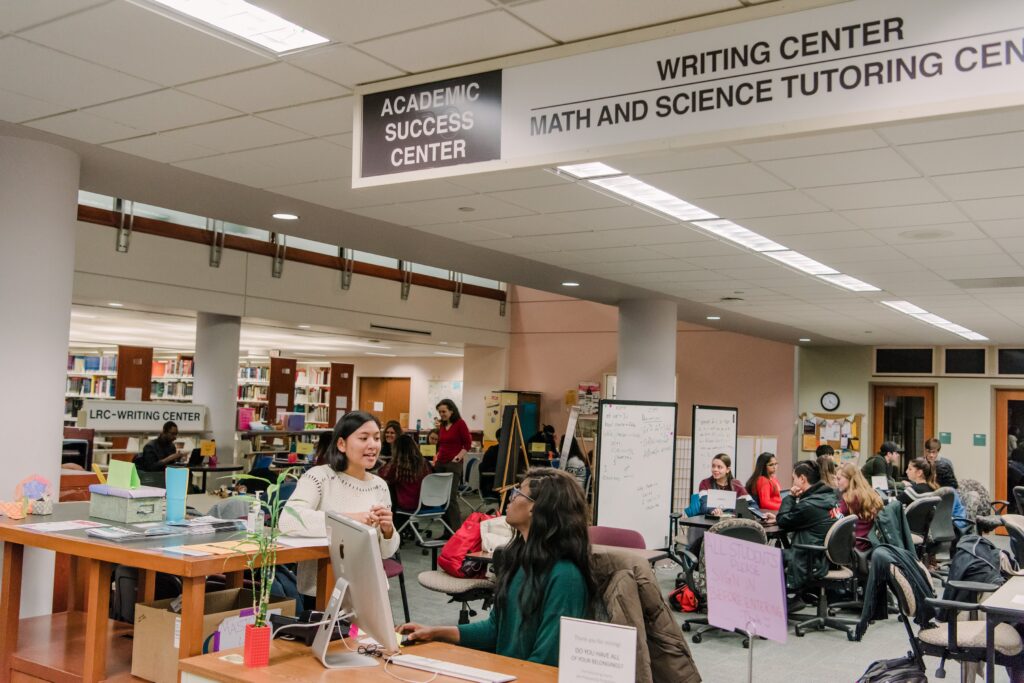 The schedule below reflects available tutoring for Spring 2022. To view Summer offerings, please visit the Summer Tutoring Page.
Mathematics Courses
Statistics Courses
Biology Courses
Chemistry Courses
Physics Courses
Economics Courses
Looking for a different course? Please visit our main tutoring page to view other support options.