Drop-In Tutoring in the
Library


(Formerly the Math and Science Tutoring Center)

Drop-in tutoring is recommended for students who have quick questions.

Students who would like more in-depth assistance should make a tutoring appointment.

If you have any questions about drop-in tutoring, please email tutoring@umbc.edu.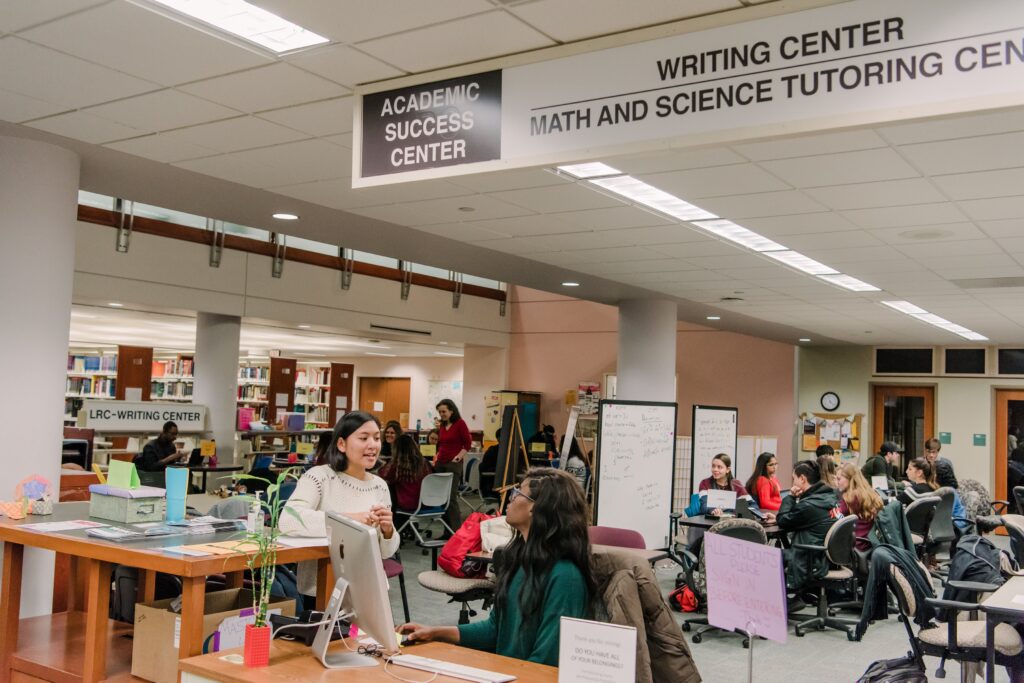 Mathematics Courses
Statistics Courses
Biology Courses
Chemistry Courses
Physics Courses
Economics Courses
Spanish Courses
Peer support for specific courses depends on resources available each semester. Looking for a different course? Please visit our main tutoring page to view other support options.