Supporting Student Success
Delivered by the Academic Success Center, EDUC 113 is a success course for students who are on probation or suspension. EDUC 114 delivers a similar curriculum and support for students beginning at UMBC.  In partnership with the Office of Financial Aid, Student Business Services and the Office of Advising, EDUC 113/114 helps support students to succeed at UMBC and in life.
Successes
The persistence (retention plus graduation) rate for EDUC 113 students is 60%. Students who complete EDUC 113 are more likely to persist and graduate than similar students who do not. 
If you are interested in EDUC 113 or EDUC 114, please email Dr. Delana Gregg.

Rachel Garcia shares her experience with EDUC 113.
Curriculum
The curriculum is based on the program On Course: Strategies for Creating Success in College and Life by Dr. Skip Downing. The program focuses on proven strategies for empowering students to become active, responsible partners in their education and to achieve greater success in college and in life.  You can see a copy of the syllabus here.
In this class you will be able to:
Take charge of your life.
Increase self-motivation.
Improve personal self-management.
Improve your public speaking skills.
Develop interdependence.
Increase self-awareness.
Maximize your learning.
Develop emotional intelligence.
Raise your self-esteem.
Write more effectively.
Improve creative and critical thinking skills.
Master effective study skills
Meet the Instructors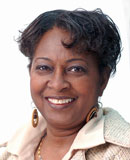 Emma Sellers
I have been employed as a full time staff member at the University of Maryland, Baltimore County (UMBC) since 1992, and I've been teaching this course as a part-time instructor since Spring 2009. I am a life long learner, and education is important to me. I think it is the key to success. My classroom becomes a safe zone for all students to communicate their problems and needs. I love teaching this population of students the strategies required that will ultimately lead them to success in the academic world of UMBC and in life. In this role, I'm able to teach this community of learners how to get back on track to success.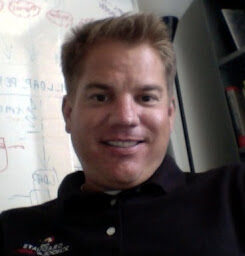 Arnold Foelster
I love helping students and making a difference! I am the Director of Academic and Student Enterprise Systems in UMBC's Division of Information Technology, where I am responsible for UMBC's Student Administration System and other Enterprise Systems that include cloud based and in-house solutions. I have more than 20 years of experience as a software systems implementer, project manager, and change agent. I hold a BA in Interdisciplinary Studies (with an emphasis in IFSM and Political Science) from UMBC (1993) and completed my MBA and am a graduate of UMUC's National Leadership Institute.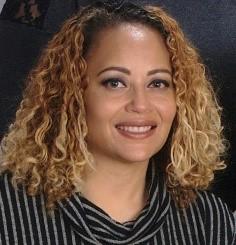 Mitsue Wiggs
I serve as the Assistant Director to UMBC's Meyerhoff Scholars Program, recruiting and advising students, coordinating their Summer Bridge, and overseeing peer mentoring, student success seminars and internships. Being an instructor for this course is a unique opportunity to help students to review, revise and revamp best practices for academic success. I hold a bachelor's degree in Psychology from Syracuse University and a Masters of Sciences Degree in Project Management from the University of Maryland, University College.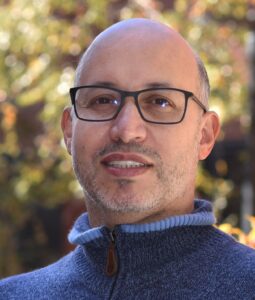 Samir El Omari
I am a lecturer in French and Arabic at UMBC in the Modern Languages and Linguistics Department. I earned my PhD from UMBC in 2014, and my research focuses on technological tools Arabic instructors use to help university students learn this foreign language in the U.S. I also host study abroad trips to Morocco!